*~HAPPY VALENTINES DAY ETERNAL CHAOS!~*
{{Forgive me for using the sane pics as last year but I can't upload on this iPod so I copied and pasted from last years shoutout... *sweetdrop* //_^}}
Yes once again as always it's that time of year where love "supposedly" flourishes. It that one day where you glance at that one special person and think... "Ah here we go again..." or "YAY! It's finally here!" Depending on who you are... That is... For me and many others it's one day that shows you how special that one person is to you and how you can take love for granted so much. To those of you with no your probably sitting there like... "Yeah okay... Whatever..." but your the ones that sit there wishing you could be the same as you watch late night tv or play games while munching down on some candy your friend got you. So to all I say on this day... Have a Great abd Awesome Valentines Day!<3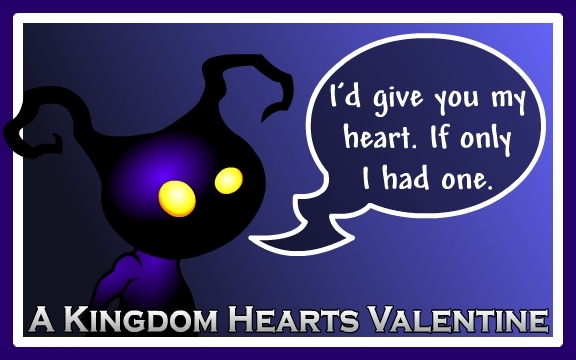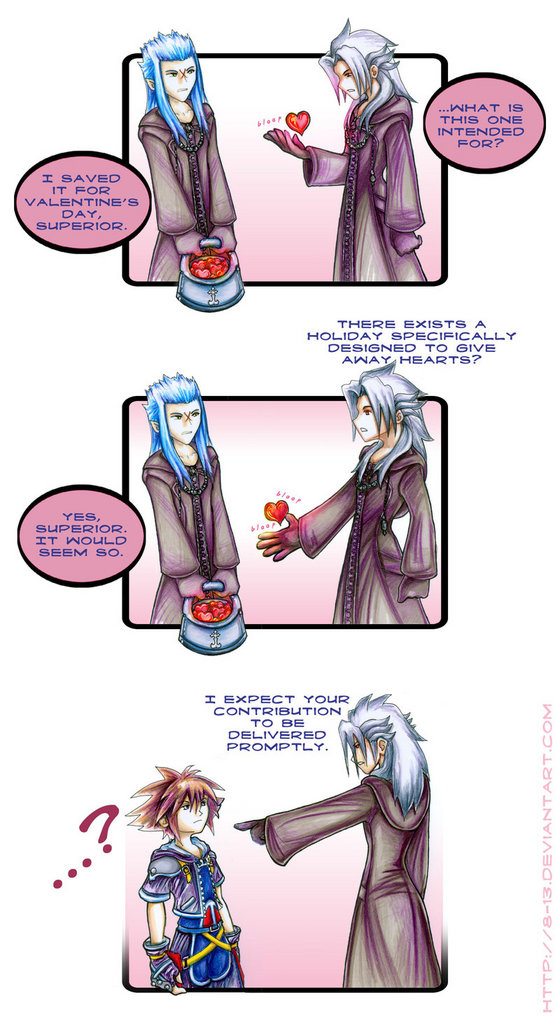 <-----Still one of my all time fav xD

Guest

Guest





HA she only made him a sandwich! Poor Riku!

Guest

Guest





Lmao, come on we all know she likes Sora better >:D

Guest

Guest





Dude, we're teens, o'course we ain't gonna feel love.
I personally think Valentines Day is a capatilistic consumerism holiday. It's just used to get companies rich and a "special" day to say I love you again.
_________________
Friends. Family. Love and life. Adventure, and thrill. Happiness. These are all the things that keep me alive. That allow me to always survive. What do
you
have?
|~Profile~|

Primula Kazama

Forum Moderator





Number of posts

: 7130

---

Location

: Wherever the wind decides to toss me around.

---

Humor

: Basically, run!

---


Status
Currency: 307,750 Munny



---
Permissions in this forum:
You
cannot
reply to topics in this forum